Description
Features:
Stable and easy to use
Equipped with track system
Proven Bamboo construction
Full Pads
Inserts for 3 foot straps
FULL BAMBOO
Bamboo fibers are highly resistant and really light. The FULL BAMBOO construction uses natural properties of bamboo veneers placed between fiberglass layers to create a strong, durable, light shell for the entire board (deck and bottom).
TWIN-TRACKS
The twin track system with lateral spacing of 90mm is becoming an industry standard.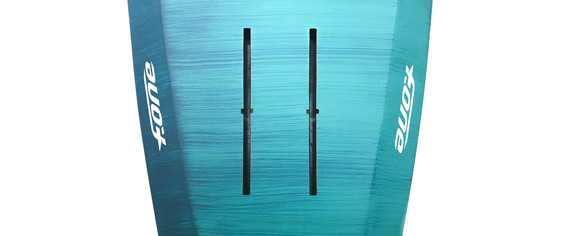 This system is compatible with all foils featuring a top plate with 4 fastening bolts. The length of the tracks enables some room to adjust the position of the foil on the board to reach everyone's prefered balance.
Size:
49 V2 156cm x 49cm
51 V2 156cm x 51cm